Applying 2020 Pandemic Learnings to Polystyrene
Applying 2020 Pandemic Learnings to Polystyrene
As we approach the new year and usher in 2021, all members of our global society are looking forward to leaving this pandemic's devastating impact and the year behind us. As promising vaccine studies emerge, we're drawn closer to the proverbial "light-at-the-end-of-the-tunnel" of 2020.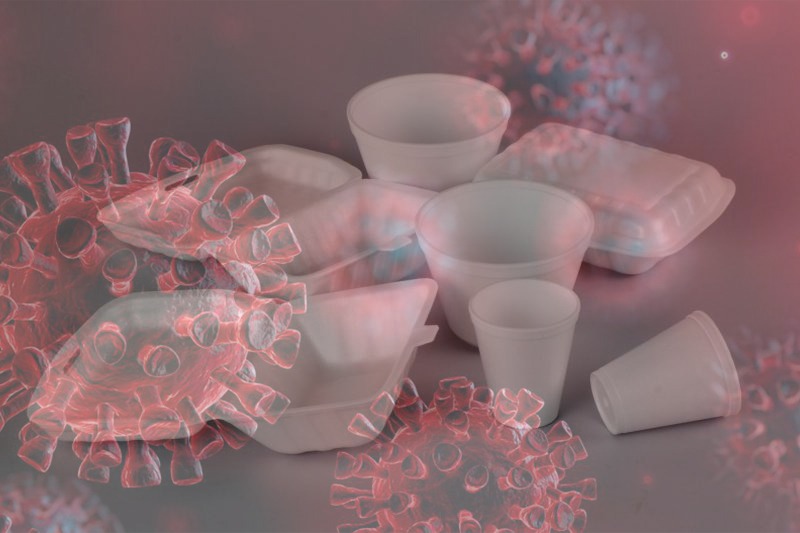 Yet there are aspects of pandemic life might remain with us for the long term. For instance, the increased time many of us spent at home with our families, may leave us with a renewed appreciation for quieter evenings, relaxing with loved ones as opposed to previous years spent with a constantly "on-the-move" lifestyle.
We can also expect to see a persistent appreciation for safety and hygiene, in terms of both personal-use, and in how the products we purchase reach us. For example, plastics, once abhorred, are now essential: on one hand providing personal protective equipment (PPE) for front line workers as well as keeping curbside pickup orders safe and warm.
The heightened demand for plastic materials, accelerated by the COVID-19 crisis, has collided with the continually increased focus on plastic circular solutions from the pre-COVID pandemic early days of 2020. While public awareness of the limitations and, sometimes, failures of current systems and policies for proper management of plastic waste were at all-time highs, COVID-affected industries such as healthcare, hospitality, foodservice and retail, all highlighted the role that plastics play in the health and safety of our global society.
Polystyrene as an example.
Polystyrene has previously been considered challenging to recycle. Yet PS has been essential in the production and supply of face shields and other Personal Protection Equipment (PPE). Additionally, it has allowed us to maintain social distance while supporting local businesses that leverage PS's superior insulating properties for take-out and delivery packaging.
Perhaps surprisingly to some, the commercialization of technologies such as advanced recycling has continued to progress rapidly in the polystyrene industry this year. INEOS Styrolution, a global supplier of styrenic plastics, is building an advanced recycling facility in Channahon, IL that will convert PS waste back into styrene monomer – the same raw material used to create traditional polystyrene. This technology's ability to so thoroughly recover PS's raw material will allow for recycled product to be safely used even within food and medical applications –the exact applications that have been so critical to maintaining our daily lives throughout 2020.